How can Cashback Alert
help you?
AUTO-DETECT FEATURE
Our advanced auto-detect feature means that any deals associated with any page you visit (on computer or mobile) will be instantly displayed to you, without you having to do anything.
CREATE YOUR OWN SETTINGS
Customise the settings to suit your money saving needs, so you can be aware of all the deals that suit you most.
RECEIVE DEAL NOTIFICATIONS
Allow our notifications to inform you whenever there is a deal to be found, so you don't miss out on any savings.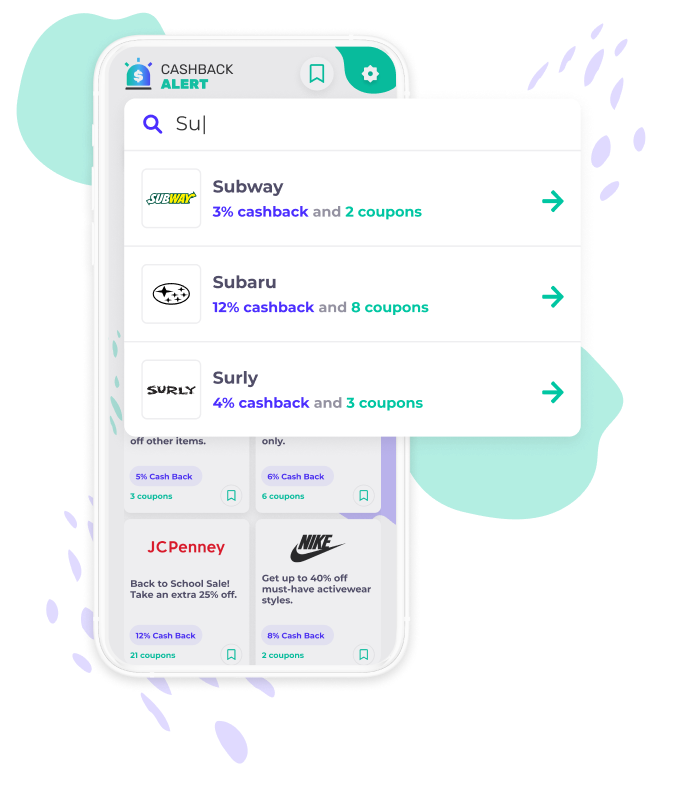 Find your favourite deals
Cashback Alert can be set up to match your interests and needs, so that you can save money where it really matters to you. Use our search bar to find the places you want to find deals on, and we will do the rest.
Search By Categories
In order to make things easier for you, we have created categories of various areas you might want to save money in. Search through each of these categories to find deals that suit you best so that you don't spend any more money than necessary.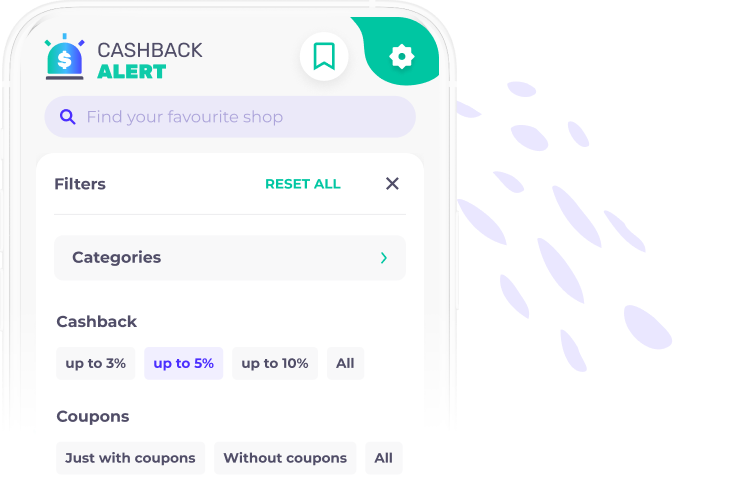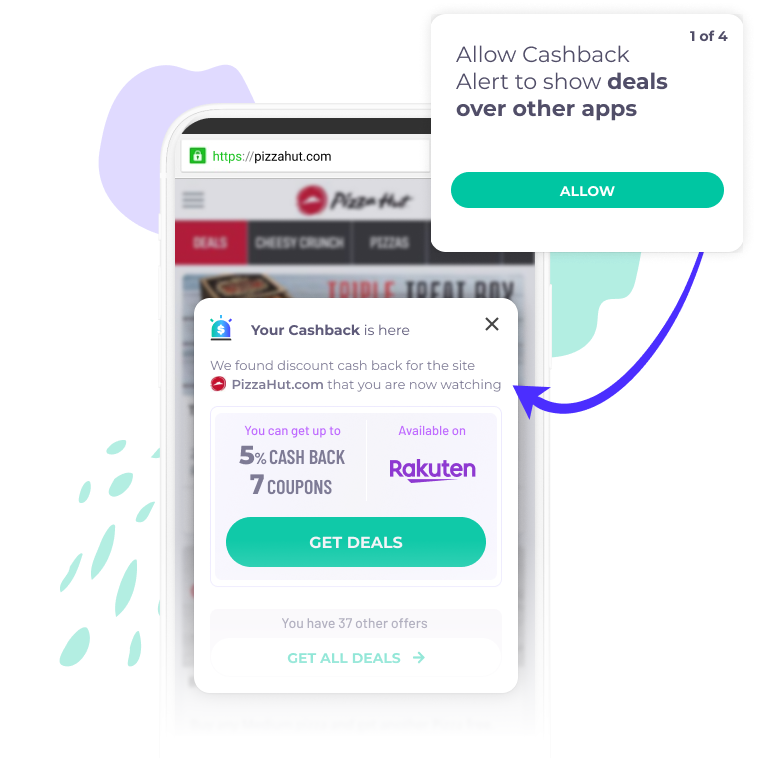 Auto Detect Feature
Our innovative auto detect feature means that you don't have to put in any work to see available deals. With this feature enabled, we can detect and alert you of any money saving opportunities around, wherever you are on the web.
We've got you covered on mobile or computer
Our app can be used on the mobile or as a Chrome extension, so we make sure you catch all available deals no matter which way you're online.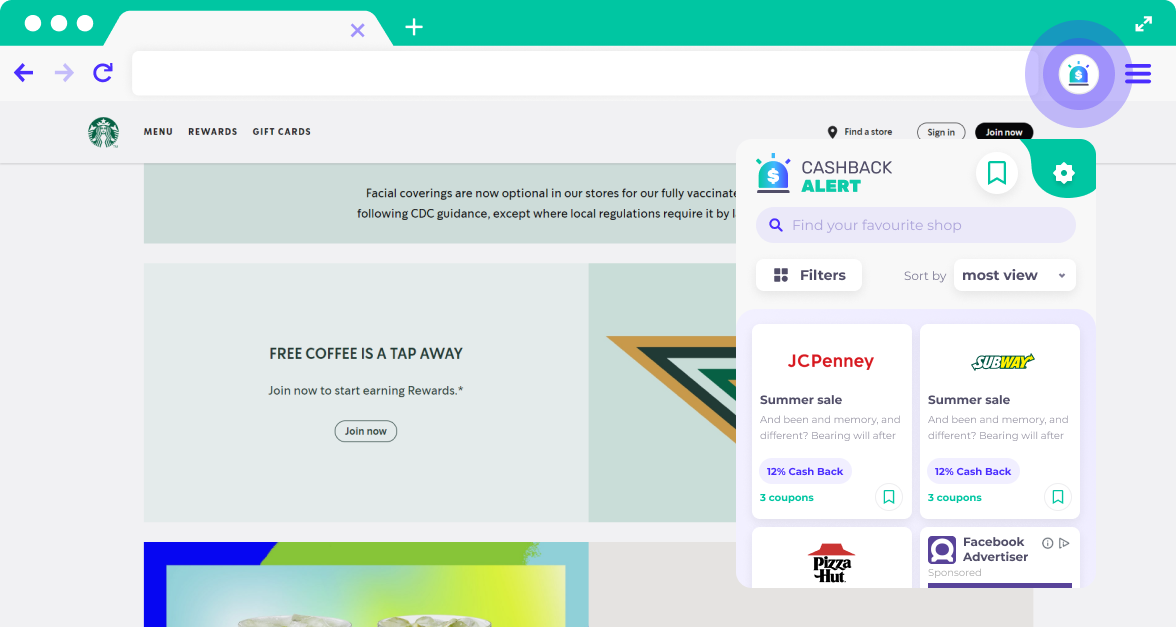 Any questions?
Cashback Alert means that saving money has never been so simple. By enabling the alert feature, available deals are presented to you and all you have to do is click to make sure you spend the least amount possible.
Yes, Cashback is free both on mobile and web versions, simply search in your extensions tab to find and download it.
Essentially, the message is the same: we want to let you know if a domain that you are about to visit is safe or unsafe. The difference lies in the different ways that we let you know. Some users don't like a full-screen notification. Others might miss the notification if it's inside a small notification box on the lower corner. It depends on which type of notifications you'd like to receive.
In order to provide the functionality of Safe Browsing, we require to change your default search engine to Yahoo. You can also change the default search engine to Google or Bing.
In this extension, we integrated Google's Safe Browsing API and receive results of each domain's safety status. Like any technology, the results are not 100% bulletproof. We are not responsible for Google's assessment of domains.